rogers-pcb-Manufacturing
Rogers PCB Manufacturing. Rogers 3000 Series materials PCB fabrication, Rogers 4000 Series PCB manufacturing, Rogers Series printed circuit board fabrication. We also offer Rogers Hybrids & Mixed Dielectrics circuit board. Buried and Blind Vias holes boards. We have many Rogers series materials in stock and we can arrange to manufacture circuit boards at any time.
RO3000 Series laminates are circuit materials with consistent mechanical properties, regardless of the dielectric constant (Dk) selected. This allows the designer to develop multi-layer board designs that use different dielectric constant materials for individual layers, without encountering war-page or reliability problems. Additionally, the RO3000 series' dielectric constant is stable over a wide temperature range.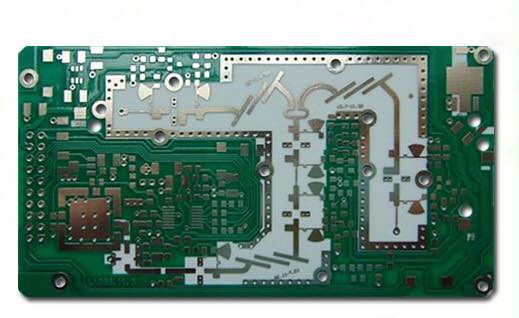 Benefits
Lowest loss commercial laminates
Available in a wide range of Dk (3.0 to 10.2)
Available both with and without woven glass reinforcements
Low Z-axis CTE provides plated through-hole reliability
RO3003™ Laminates
Dk of 3.00 +/- 0.04
Dissipation factor of 0.0013 at 10 GHz
Available with Rolled Copper
RO3003G2™ Laminates
Next generation laminates for 77/79 GHz auto radar designs
Very low profile ED copper for lower insertion loss
Formulated to minimize Dk variation & enable micro vias
RO3006™ Laminates
Dk of 6.15 +/- 0.15
Higher Dk allows for reduced circuit size
RO3010™ Laminates
Dk of 10.2 +/- 0.30
Higher Dk allows for reduced circuit size
RO3035™ Laminates
Dk of 3.50 (+/-0.05)
Dissipation factor of 0.0017 at 10 GHz
Available with Rolled Copper
RO3210™ Laminates
Dk of 10.2
Available with Rolled Copper
Woven glass reinforcement increases laminate rigidity
Rogers RO4000 hydrocarbon ceramic laminates and prepregs are the industry leader. Used in microwave and millimeter wave frequencies, this low loss material offers easier use in circuit fabrication and streamlined properties over traditional PTFE materials.
Benefits
Compatible with FR-4 fabrication processes
Well controlled dielectric constants (Dk)
Above-average thermal conductivity (.6-.8)
Thermally robust – lead free soldering compatibility
Low Z-axis CTE for reliable plated through-hole quality
Optimized cost and RF/ microwave performance
Wide range of DK available (2.55-6.15)
UL 94 V-0 flame retardant versions available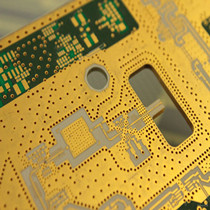 RO4000® LoPro® Laminates
Allows reverse treated foil to bond to standard RO4000® dielectric
Low DK loss for higher operating frequency designs
Reduced passive intermodulation (PIM) performance
RO4003C™ Laminates
Original RO4000® material, used in cost sensitive Microwave/RF designs
Dk of 3.38 (+/-0.05)
Dissipating factor of 0.0027 at 10 GHz is lowest dielectric loss of R04000® product family
RO4350B™ Laminates
Market leading material for base station power amplifier designs
UL 94 V-0 rated
Dk of 3.48 (+/-0.05)
Df 0.0037 at 10 GHz
RO4360G2™ Laminates
RoHS certified
Low Z-axis CTE
Dk 6.15 (+/- 0.015)
Dissipating factor of 0.0038 at 10 GHz
RO4400™/RO4400T™ Series Bondply
Prepreg family based on RO4000 series core materials.
Sequential lamination capable
Lead free soldering capable
Thinner options for improved multilayer design flexibility
RO4500™ Laminates
Commercial antenna grade series for high volume designs
Excellent mechanical rigidity for efficient and reliable installation
Improved PIM when used with LoPro™ copper
RO4700™ Antenna Grade Laminates
First RO4000® low Dk antenna grade material available
Dk 2.55 (+/- 0.05) or 3.0 (+/- 0.05)
Df 0.0022 at 2.5 GHz or 0.0023 at 2.5 GHz, respectively
RO4830™ Laminates
Low cost solution for millimeter wave patch antenna designs
Insertion loss similar to RO3003™ laminate with standard ED copper at 77GHz
Spread glass to minimize Dk variation
RO4835™ Laminates
10x oxidation resistance compared to traditional thermoset laminates
Dk 3.48(+/-0.05)
Df 0.0037 at 10GHz
RO4835T™ Laminates
Thin offerings of the RO4835™ Laminates
Spread glass minimizes Dk variation
CU4000™ and CU4000 LoPro® Foil
IPC-4562A Grade 3, High Temperature Elongation Foil
Enables foil lamination of RO4000 Multilayer PCB
Simplifies Multilayer PCB registration
If you have any questions, please feel free to contact us with info@alcantapcb.com , we will be happy to help you.