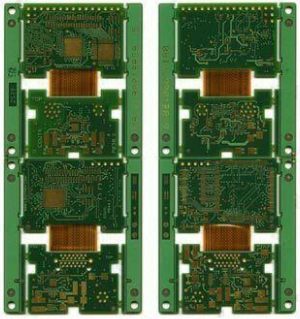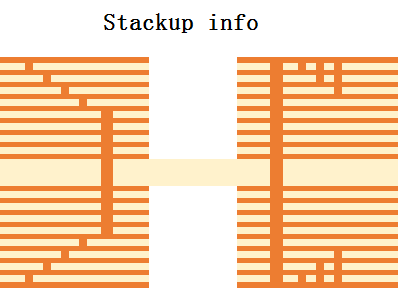 em827-s1000-rigid-flex-pcb. em827 and s1000 high multilayer hybrid material pcb. we can make this kinds pcb from 6 layer to 40 layers with higher quality.
Layer count  —— 18L
▪ Material   —— EM827+S1000 + PI
▪ Board thickness   —— 1.6 ±0.1 mm
▪PI thickness  — — 0.15 mm
▪ Min. LW/LS —— 0.1/0.1mm
▪ Min. Drill Size  —— 0.1 mm
▪ Surface Finish  —— ENIG
Application fields: mobile phone, image, battery, laptop, display module, electronic medicine, server, e-cigarette and other different fields.
Received certification
Product Certification: UL, CQC
Management System Certification: ISO9001, TS16949, TL9000, QC080000, GJB 9001, IS014001, OHSAS18000
Process capability
The highest number of conventional board (L): 50
Rigid-Flex PCB board the highest level (L): 36
Rigid-Flex PCB board buildup: first-order, second-order laminated hole, second-order hole, third-order hole, four-order hole
Material :
FR4: EM827, 370HR, S1000-2, IT180A, EM825, IT158, S1000 / S1155, R1566W, EM285, TU862HF
High Speed:Megtron6, Megtron4, Megtron7,TU872SLK, FR408HR,N4000-13 Series, MW4000, MW2000, TU933
High Frequency:Ro3003, Ro3006, Ro4350B, Ro4360G2, Ro4835, CLTE, Genclad, RF35, FastRise27
Others:PP, CVL, EMI, PI, Polyimide, Tk, LCP, BT, C-ply, Fradflex, Omega , ZBC2000,
Delivered
Fast board delivery capacity:
Conventional Rigid-Flex PCB board:
4 layers 3-4 days delivery
6th floor 5-6 days delivery
8th floor 6-7 days delivery
10 layers 7-10 days delivery
12th floor 10-15 days delivery
High-frequency special Rigid-flex board:
4 layers of mixed board delivery as fast as 5~7 days
6-8 layer mixed board delivery as fast as 7~10 days
14 layer mixed board delivery as fast as 15~20 days
26 layer mixed board delivery as fast as 30~35 days
Delivery note:
Surface treatment type OSP, nickel-immersion gold, OSP + nickel-nickel alloy, lead-free spray tin, lead spray tin;
Delivery date to confirm the completion of EQ, there are materials in stock;
Mass production delivery days have the difference between the peak season, the off-season delivery period shorter than the peak season;
Special materials, special process delivery cycle, please contact customer service staff;
Beyond the normal delivery cycle needs, please consult customer service.