rogers-pcb-manufacturers
An Introduction to Rogers Material PCB by PCBGOGO: rogers-pcb-manufacturers, With the development of electronic technology, there are electronic products calling for more and more materials, such as Rogers material, which is used for high frequency circuit, making sure that improve electrical performance as used in defense, aerospace and mobile network applications.
What is Rogers PCB? Rogers is a company that manufactures the laminate materials that are used to make circuit boards. Most circuit boards are made of a material known as FR4 (Flame Retardant level 4), which is a glass fiber / epoxy composite, with copper foil laminated on one or both sides.
Rogers will sell you FR-4 laminates (FR-4 core with copper laminate), they are better known for cores with better high frequency properties, such as PTFE (Teflon). They're more expensive than fiber glass, but are less lossy at high frequencies. This makes them be good for RF circuit boards.
Benefits of Rogers PCB material:
FR-4 material provides the fundamental standard for PCB substrates, keeping a widely effective balance between cost, durability, performance, manufacturability, as well as electrical properties.
However, as performance and electrical properties plays an important role in your designs, Rogers materials have the advantages as follows:
Low electrical signal loss
Effective-cost PCB fabrication
Lower dielectric loss
Better thermal management
Wide range of Dk (dielectric constant) values (2.55-10.2)
Low outgassing for space applications
Improve impedance control
Types of Rogers materials

In Alcanta PCB company, we can provide the boards with Rogers material that can withstand conditions, which has a high-frequency and high-speed performance widely categorized under PTFE-based materials and Thermoset materials. And there are several PCB materials as follows:
Laminates
Woven Glass Reinforced Modified Epoxy Laminates
Woven Glass Reinforced PTFE Antenna Grade Laminates
Cross-Plied Woven Glass Reinforced PTFE
Woven Glass Reinforced Modified Epoxy IMS
Hydrocarbon / Ceramic / Woven Glass UL 94 V-0 Laminates
PTFE Ceramic
Hydrocarbon / Ceramic / Woven Glass
Filled PTFE Composite
PTFE Random Glass Fiber
Bonding Materials
Thermoset Thermally & Electrically Conductive Adhesive (TECA) Film
Ceramic PTFE Bondply
Hydrocarbon / Ceramic / Woven Glass / Prepreg
Metal Claddings
Several models of metal claddings are offered in the following foil type:
Rolled
Electrodeposited
Electrodeposited Reverse Treated
Resistive Foil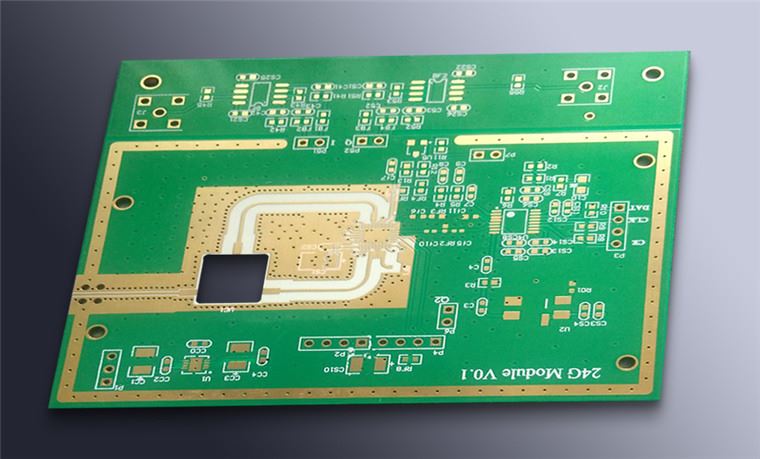 Applications of Rogers PCBs
Rogers PCBs are mainly in defense, military, wireless, telecommunication, and automotive industries. A few application examples of PCBs manufactured from Rogers materials are:
Cellular Base Station Antennas
Power Amplifiers
Automotive Radar and Sensors
RF Identification (RFID) Tags
Direct Broadcast Satellites
PCB Fabrication with Rogers material in Alcanta PCB company
With over 15 years as an industry leader, ALCANTA PCB is one of the most experienced PCB and PCB assembly manufacturer in China. highly specialized not only in quick-turn PCB prototype and PCB assembly, but also medium and small volume PCB fabrication. And we will try our best to fabricate your PCBs with Rogers material with the highest quality to meet your demands and committed to adhering to the strictest standards in PCB fabrication and assembly.
If you have any questions, please feel free to contact us with info@alcantapcb.com , we will be happy to help you.