embedded-cavity-pcb-board
embedded-cavity-pcb-board. we have produced the embedded cavity pcb with high technology. it's great quality and nice price. Our customer ways said. they like the quality very much! Nice job!
If you need the embedded-cavity-pcb-board. please send us your pcb gerber files. stackup info. and processing requirement. let's have a quote. below picture is a 6 layer embedded cavity PCB. it was made with FR4 core materials. FR4 Core masterals are common design. easy jobs.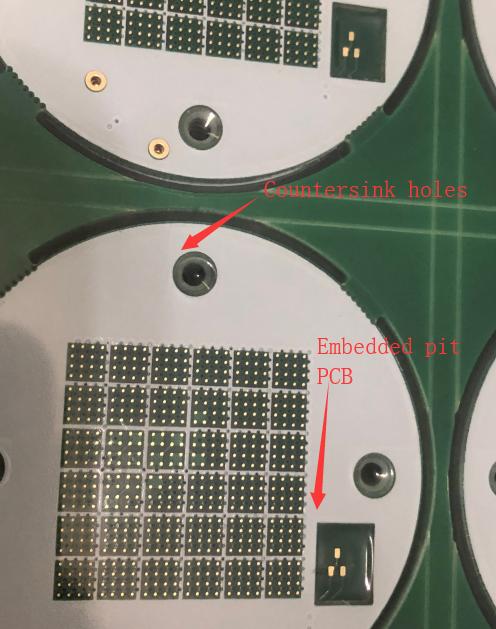 We have made many different materials with Cavity boards. For ensamples: We have made the Cavities boards with High Frequency materials. like: RO3003, RO3003G2, RO3006, RO3010, RO3035, RO3202, RO3203, RO3206, RO3210, RO3730, RO5780, RO5880, RO6002, RO6006, RO4003C, RO4232, , RO4233, RO4360, RO4360G2, RO4400 , RO4500, RO4533, RO4535, RO4700, RO4730, RO4830, RO4835T, RT5880, RT5870, RT6006, RT6010, CLTE, Genclad, RF35, FastRise27,TLC, TLX, TLY, Taconic 601, 602, 603, 605. if your PCB materiasl are not in the list. please check with us. thank you.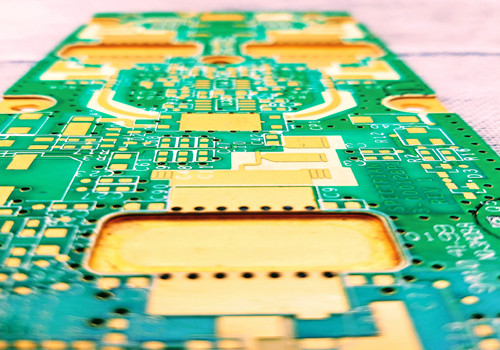 And we have made many Cavities PCB with High Speed core materials. like:Megtron4, Megtron6, Megtron7, Megtron7N, TU872SLK, FR408HR, N4000-13 Series, MW4000, MW2000, TU933. High Performance core: EMC EM828, EM827, EM888(S), EM888(K), Isola FR408, FR408HR. Low Loss FR4:Isola I‐Speed, I‐Tera MT, Nelco N4000‐13EP, EPSI,Panasonic R5775,and others.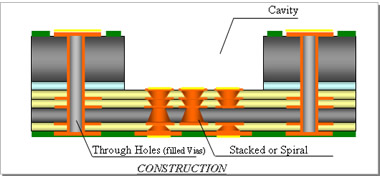 We make the cavities PCB with high technologies. we have made the Cavity pcb with Buried and Blind Vias holes or Backdrilling. we have made the PCB with Hybrids & Mixed Dielectrics. we have made the PCB withControlled Depth Drill and Rout. the Impedance Control tolerance will be 10% or 5%. and many others advanced technology.
When you design the Cavities PCB. if you meet any questions. please check with us. Our pleasure to help you at any time. and Please send Email to us: info@alcantapcb.com