ultra-thin-pcb
Ultra-Thin PCB fabrication.FR4 materials,BT materials, Flex materials, Minimum thickness PCB manufacturing. The Thin PCB thickness are 0.075mm(3mil), 0.1mm(4mil), 0.127mm (5milh), 0.152MM(6mil), 0.18mm(7mil), 0.2mm (8mil). and 0.22mm(0.009 inch) to 0.6mm( 0.024 inch). To make these thin printed circuit board. there are many different materials. It depends on what materials you need. we can use Flex core materials, and FR4 core Materials. and BT core materials. or other PCB materials. by the way. the BT core materials PCBs surface are flatter. and the price will be a little higher.
Choosing a very thin PCB thickness may limit the choice of surface finishes available. Each surface finish has a different manufacturing process based on the material properties and production method. Our standard immersion gold surface finish does support 0.1mm minimum thickness PCB.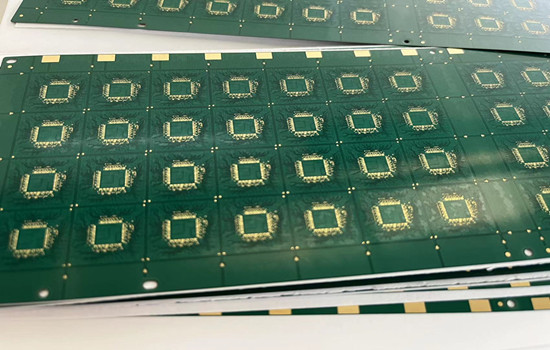 About the flatness of the surface of the PC board. when you ask the FR4 core materials. please try to design small panel size. it good for the flatness of the boards. sometimes. you have to design big panel size. and the flatness must be good. than. we suggest to use BT core materials. The surface of the board will be smoother and there will be no warping. any questions. you can check with our engineer. our email: info@alcantapcb.com
Extra Thin Board Capability:
Base material: FR4 Tg 130, Tg 150, Tg 170, Tg 180, and BT material.
Board Thickness: 0.076~0.3 mm (0.003″~0.012″)
Copper thickness: 0.5 OZ, 1 OZ, 2 OZ, 3 OZ
Outline: Routing, punching, V-Cut, laser cutting
Solder mask: Bare/White/Black/Blue/Green/Red Oil
Legend/Silkscreen Color: Black/White
Surface finishing: Immersion Gold, OSP, ENEPIG, HAL-LF (not popular)
Max Panel size: 500*650 mm (19.68″25.591″), or 1200*450 mm (47.244″17.72″)
Min Panel size: 25*25 mm (0.984″0.984″)
Min single size: 3.0*3.0 mm (0.118″0.118″)
Min vias: 0.1 mm
Min traces space/width: 2.2mil/2.2mil
Packing: Vacuum
Samples L/T: 3~4 Days
Batch order L/T: 8~10 Days
We have no any MOQ request. One order. you can ask 1 pcs to 10 pcs. 10 pcs to 100pcs. or 100 pcs to 10000pcs. some times. the 1 pcs price and 10 pcs price are same.
If you have any questions, please feel free to contact us with info@alcantapcb.com , we will be happy to help you.