zbc2000-pcb
The ZBC-2000 PCB laminate is constructed using a single ply of either 106- or 6060-style prepreg, yielding a dielectric thickness after lamination of .0020 ± .0002 inches when measured by cross sectioning. The ZBC-1000 technology results in a .0010-inch dielectric distributed capacitance material. FaradFlex™ and Interra™ Buried Capacitance products utilize a durable resin system for non-reinforced dielectrics for 1 mil thickness and below. Even more, higher capacitance value dielectrics have been developed using patented barium titanate technology.
Buried Capacitance:How Decoupled Capacitance can be Obtained without Components? The goal is designing PCBs is to make them for the least amount of money while designing the best ways for them to perform well. Most people would say you cannot have both goals. However, new technological developments are helping engineers realize this goal by improving the high frequency electromagnetic interference performance and the quality of the design and at the same time keep costs down.
This technology is called Buried Capacitance. It is both patented and licensed across the world. It uses ZBC-2000 laminate material. In brief, it is a PCB producing methodology that spreads decoupled capacitance by inserting them in tiny dielectric layers inside the PCB and next to the power areas. This methodology essentially eliminates the need for decoupling capacitors. What this does is free up more space on the PCB and it helps designers make PCBS that have greater performance, or the same performance in a smaller board size.
Approved material suppliers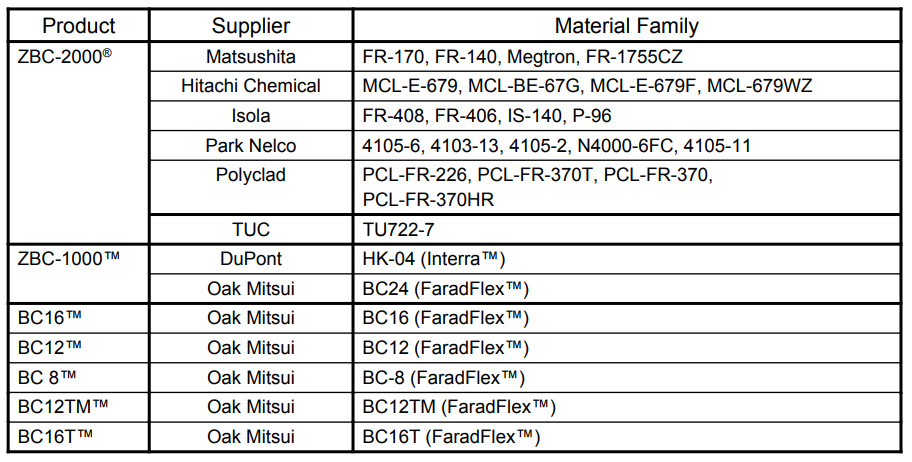 Buried Capacitance Family of Materials:
ZBC-2000 laminate:
• 2 mil (50 µm) dielectric thickness in different
material types (4103–13, 4105-6, IS-410, P-96,
370 Turbo, Megtron)
• ZBC-2000 is the most commercially accepted
material in the market
More than 10 years of experience in processing
and long-term reliability history
Glass reinforced for improved rigidity
Bellcore/Telcordia recognized
ZBC-1000 laminate:
• 1 mil (25 µm) dielectric thickness
• FR-4 high-Tg commercially available in limited
quantities
• Cost-effective development to meet customer
requirements
Buried Capacitance Product Family
BC Material Constructions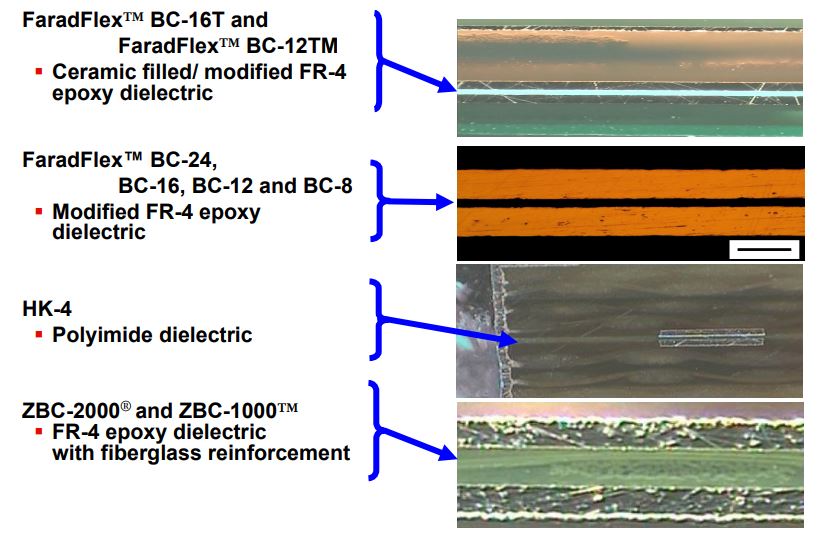 If you have any questions, please feel free to contact us with info@alcantapcb.com , we will be happy to help you.