High-speed-multilayer-board
High-speed multilayer board. Alcanta Circuit has always adhered to the development strategy of independent innovation and formed a three-level R & D system. There are R & D, product R & D, and technology departments at the headquarters, business department, and factory levels, which form an effective cooperation to promote the company's continuous technical capabilities. Promotion.
After years of independent research and development and innovation, the company has developed a series of patented technologies with independent intellectual property rights, and maintains the industry's leading edge in technology in all aspects from process technology to cutting-edge product development.
As of the end of 2019, the company has been authorized 181 patents, including 125 invention patents, and the number of patent authorizations ranks among the top in the industry. With more than 15 years of technological exploration and precipitation, Alcanta Circuit has the ability to provide world-class customers with first-class products and services.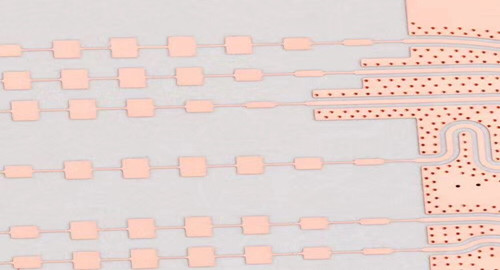 Printed circuit boards are the key interconnects of electronic products. Most electronic equipment and products need to be equipped, so they are called "mothers of electronic products". The company specializes in the design, development and manufacturing of high-end printed circuit boards.
The product application is centered on communication equipment, with a focus on aerospace, industrial control and medical fields, and gradually increases the research and development of automotive electronics, server and other related product technologies Put in.

After years of accumulation, the company has a leading comprehensive technical capability in various high and mid-end PCB processing technologies such as backplanes, high-speed multilayer boards, and has firmly established its industry-leading position in PCB technology.
At the same time, in recent years, the company has continuously strengthened the construction of specialized and automated factories and actively promoted intelligence.
Related PCB Products and Feature Description
Backplane, High-speed multilayer board, High-frequency microwave board, Multifunctional metal substrate
(Metal base, Large size, High multilayer, High frequency materials and Mixed pressure)
Backplane, High-speed multilayer board, High-frequency microwave board
High-speed materials, Large size, High multilayer, High density, Multiple back drills, Rigid-flex combination, High-frequency materials and Mixed pressure
Backplane, High-speed multilayer board
High-speed material, Large size, High multilayer, High density, Multiple back drills, Rigid-flex combination