tu933-pcb
TU933 PCB.ThunderClad 3+. Super Low Loss and High Thermal Reliability Laminate and Prepreg. Core: TU-933+; Prepreg: TU-933P+. Alcanta PCB offer TU933 PC boards. from 2 layer to 30 layers. Standard-designed PCB, HDI PCB, Hybrids & Mixed Dielectrics PCB, or other Specially designed PCB boards fabrication.
ThunderClad 3+ is an advanced material designed for high speed computing, telecommunications, radio frequency super low loss filed applications. ThunderClad 3+'s electrical performance is competitive with PTFE-based, hydrocarbon-based very low loss materials, but capable for high layer count circuit board design with excellent thermal reliability.
ThunderClad 3+ laminates also exhibit excellent moisture resistance, improved CTE, superior chemical resistance, thermal stability, CAF resistance, and also compatible with modified FR-4 processes.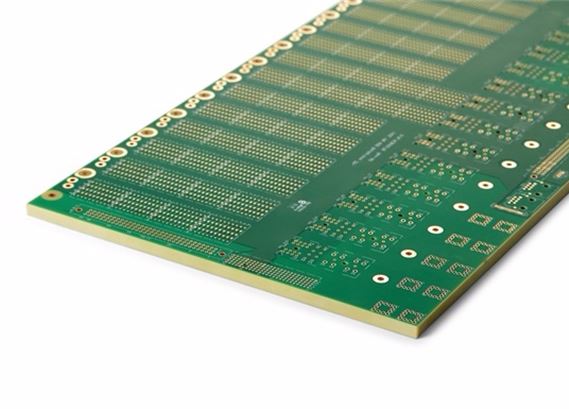 Main Applications:
Radio frequency
Backplane, High performance computing
Line cards, Storage
Servers, Telecom, Base station
Office Routers
Key Features:
Excellent electrical and thermal properties
Dielectric constant is 3.16 @ 10GHz
Dissipation factor is 0.0021 @ 10GHz
Stable and flat Dk/Df performance over frequency and temperature variance.
Compatible with modified FR-4 processes
Excellent moisture resistance and Lead Free reflow process compatible
Improved z-axis thermal expansion
Superior dimensional stability, thickness uniformity and flatness
Anti-CAF capability
Excellent through-hole and soldering reliability
| Property | Typical Values |
| --- | --- |
| Tg (DMA) | 220°C |
| Tg (DSC) | 170°C |
| Td (TGA) | 390°C |
| CTE z-axis (50 to 260 °C) | 2.5% |
| T-260/ T288/ T300 | > 60 min/ > 60 min/ > 60 min |
| Permittivity (RC 64%) @10GHz | 3.16 |
| Loss Tangent (RC 64%) @10GHz | 0.0021 |
Alcanta PCB company offer TU series materials PCB boards. Our PCB products contain 4 to 50 layers, HDI, Heavy Copper, Rigid-Flex, high frequency microwave,and Embedded Cavity PCB, Metal PCB and provides "PCB One-stop Shop" service to meet customers' diverse demands. ALCANTA is capable of producing 12000 varieties monthly to meet 24-hour delivery for 4 layers PCB, 48-hour for 6 layers and 72-hour for 8 or more high-layer PCB at the fastest. Located in shenzhen city of GuangDong,
TU-933 High-speed PCB
TU-885Sp High-speed PCB
TU-943N High-speed PCB
TU-943R High-speed PCB
TU-742HF PCB
TU-747HF PCB
TU-747LK PCB
TU-747T PCB
TU-883 PCB and others.
If you have any questions, please feel free to contact us with info@alcantapcb.com , we will be happy to help you.